WNRN Exclusive In Studio CDs
Supporters of WNRN are eligible to receive our yearly In Studio compilation CD that highlights some of the year's best live performances, recorded exclusively for WNRN. Each volume has different tracks played by your favorite artists – and it's only available to WNRN members.
Are you interested in getting your own copy of the WNRN's current In Studio CD? Become a WNRN member at the $10 per month level to get your copy! Only available through your support of WNRN.
WNRN In Studio CD Track Lists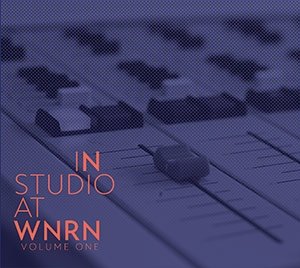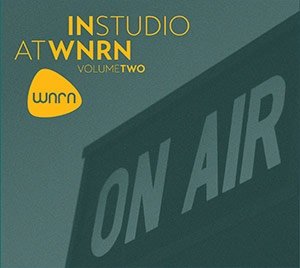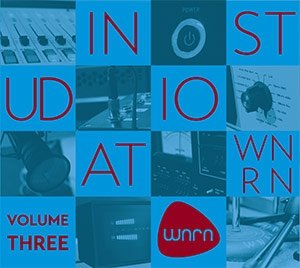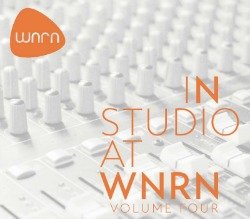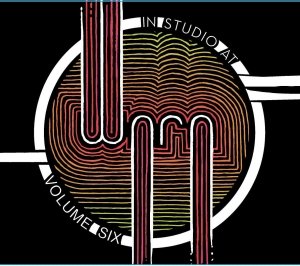 In Studio at WNRN Volume 6
Blitzen Trapper – Furr
Dr. Dog – Heart Killer
Phoebe Bridgers – Motion Sickness
The New Pornographers – Whiteout Conditions
The Wood Brothers – Happiness Jones
Ani DiFranco – Everest
Steve Earle – Copperhead Road
Robert Finley – Get It While You Can
Frightened Rabbit – Head Rolls Off
Becca Mancari – Arizona Fire
Matthew Logan Vasquez – Same
The Trongone Band – Blind
Brent Cobb – Ain't a Road Too Long
Rhett Miller – Timebomb
Keller Williams – Doobie in my Pocket
In Studio at WNRN Volume 5
Limited edition release. Out of print.
Maggie Rogers, "Alaska"
Aaron Lee Tasjan, "Little Movies"
Greensky Bluegrass, "Merely Avoiding"
Margaret Glaspy, "Emotions and Math"
The Hill and Wood, "Crocodile"
Nada Surf, "Cold To See Clear"
Lake Street Dive, "I Don't Care About You"
M. Ward, "Rave On"
Black Joe Lewis & The Honeybears, "PTP"
Chris Robinson Brotherhood, "Forever As The Moon"
Børns, "Electric Love"
Lowland Hum, "Palm Lines"
River Whyless, "All Day All Night"
Fruition, "Labor Of Love"
Angelica Garcia, "Orange Flower"
Camper Van Beethoven, "Pictures Of Matchstick Men"
In Studio at WNRN Volume 4
Limited edition release. Out of print.
DISC 1
Anderson East, "Find Em Fool Em"
David Wax Museum, "Will You Be Sleeping"
Strand of Oaks, "Shut In"
Guster, "Satellite"
Lucy Dacus, "I Don't Wanna Be Funny Anymore"
Drew Holcomb and The Neighbors, "Here We Go"
Gold Connections, "Popular Fiction"
Dylan LeBlanc, "Easy Way Out"
Moon Taxi, "All Day All Night"
Sister Sparrow & The Dirty Birds, "Mama Knows"
Josh Ritter, "Gettin' Ready To Get Down"
Scott Miller, "Lo Siento Spanishburg, WV"
Jarekus Singleton, "Suspicion"
DISC 2
Avers, "Vampire"
Son Little, "River"
Husky, "St. Joan"
Shovels & Rope, "The Devil Is Around"
The Head & The Heart, "Another Story"
Cayucas, "Mooney Eyed Walrus"
John Bell, "Grade"
Rob Cheatham, "Heaven Don't Take No Losers"
Christopher Paul Stelling, "Warm Enemy"
The Steel Wheels, "Sing Me Like a Folk Song"
Bright Light Social Hour, "Infinite Cities"
Craig Finn, "Newmeyer's Roof"
In Studio at WNRN Volume 3
Limited edition release. Out of print.
The Barr Brothers, "Love Ain't Enough"
Rosanne Cash, "Modern Blue"
J Roddy Walston and the Business, "Take It As It Comes"
Sarah Jarosz, "Over the Edge"
Hiss Golden Messenger, "Southern Grammar"
Carolina Chocolate Drops, "Country Girl"
Israel Nash, "Rexanimarum"
James McMurtry, "Forgotten Coast"
Lord Huron, "Time to Run"
JD McPherson, "Fire Bug"
Dale Earnhardt Jr Jr, "Dark Water"
Amos Lee, "Windows Are Rolled Down"
Grizfolk, "The Struggle"
Steve Earle, "21st Century Blues"
moe., "Calyphornya"
Sharon Van Etten, "Every Time The Sun Comes Up"
In Studio at WNRN Volume 2
Limited edition release. Out of print.
Superchunk, "Me & You & Jackie Mittoo"
Deer Tick, "The Dream's in the Ditch"
Phosphorescent, "Song for Zula"
The Wood Brothers, "Sing About It"
Edward Sharpe and the Magnetic Zeros, "40 Day Dream"
Man Man, "Head On"
Vance Joy, "Riptide"
Punch Brothers, "Alex"
Dr. Dog, "The Truth"
Lake Street Dive, "Bad Self Portraits"
Frightened Rabbit, "Late March, Death March"
Hey Marseilles, "Bright Stars Burning"
Tedeschi Trucks Band. "Back Where I Started"
Cults, "High Road"
Portugal. the Man, "Got it All"
Jason Isbell, "Traveling Alone"
Neko Case. "Night Still Comes"
In Studio at WNRN Volume 1
Limited edition release. Out of print.
Trampled by Turtles, "Alone"
Brandi Carlile, "Dreams"
The Lone Bellow, "You Never Need Nobody"
Ra Ra Riot, "Too Dramatic"
Freelance Whales, "Spitting Image"
The Hold Steady, "The Weekenders"
Alabama Shakes, "Boys and Girls"
Those Darlins, "Waste Away"
The Walkmen, "Heaven"
Patterson Hood, "Disappear"
Kathleen Edwards, "Empty Threat"
Blitzen Trapper, "American Goldwing"
Shovels and Rope, "Birmingham"
The Head and the Heart Sounds, "Like Hallelujah"
Cowboy Junkies, "Stranger Here"
Ryan Bingham, "Beg for Broken Legs"
Milo Greene, "1957"