As telegraphed by his latest album In Plain Sight, Chicago pianist Neal Francis' live show was a kaleidoscope of sound and emotion Tuesday at The Canal Club in Richmond. Francis took the crowd on a stunning journey of introspection and beauty full of lush and sweeping soundscapes reminiscent of modern psychedelic influences like Tame Impala and the Flaming Lips.
The set kicked off with the resilient boogie of hit single "Can't Stop the Rain". Following "Say Your Prayers," the trippy closer to the album, was "Alameda Apartments," a frustratingly relatable story of the singer's breakup, which eventually led to him living alone in a church, where he wrote and recorded most of the album. In a testament to the power of performance, he twists what could be a grim and depressing subject into an undeniably empowering track.
Taking a second between songs, Francis asked the crowd what they'd do if tonight was the last chance they'd have to do this. 
"Would you not give a fuck?" Francis asked. "Because we certainly don't."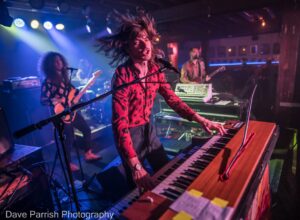 And it's true. The band has such chemistry pouring out of each song, and their live performance flowed effortlessly through the setlist. 
The show reached a climax during "Prometheus," a soaring, electric, guitar-driven power anthem that references the Titan of Greek mythology. Prometheus was subjected to a life of endless torment as punishment for stealing the fire from Mount Olympus. The track finds Francis brutally sincere and reflective over his rocky past.
"That song came from the lowest ebb of quarantine, when Chicago was literally on fire," Francis said. "It came to me while I was driving around all these abandoned streets in the middle of the night, and turned into a song about facing my problems with addiction and feeling like I'm chained to this set of compulsions."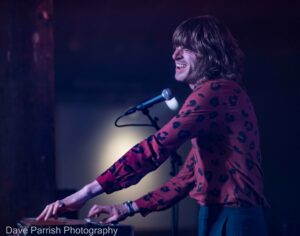 The band returns to "Changes, Pts. 1 & 2," the 2019 hit that first put Francis on many peoples' radar, and details his earlier struggles with addiction. 
For this who've heard the band on record, the live show is a revelation with the group expanding and improvising at will. While Francis' virtuosity on piano is well known, its his charisma and mastery as performer that had the crowd floating on air as they left the Canal Club.